A unique destination,
where everything is possible.
Welcome to Can Bora Lodges
Spend the night in
a wooden lodge
A unique destination, where everything is possible. Let yourself be embraced by tranquillity, unspoilt nature and boutique furnished lodges. We offer you an ideal place to disconnect. Our personal services are there to meet all your needs. A unique place, where a lot of time and attention has been paid to create the ultimate holiday experience. Comfort atmosphere and hygiene are of the utmost importance to us.
Adventure Lodge
Discover →
Masia Can Bora
Discover →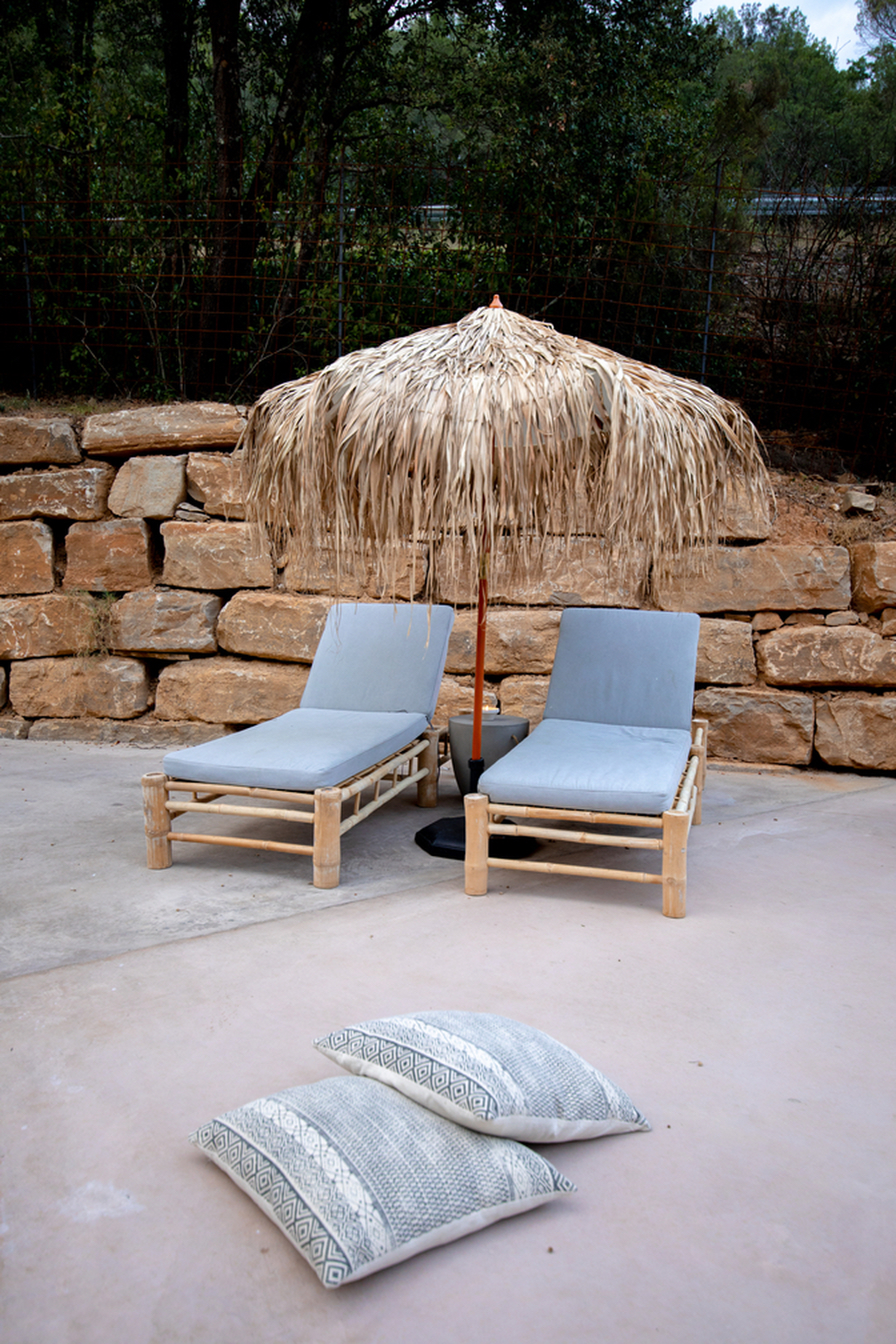 A spot
to explore, have fun and relax
"Simply amazing"
★★★★★
The location was beautiful in the hinterland of the Costa Brava 20 minutes from Girona. The Lodges are all of luxurious quality and the beds lovely. The plumbing was private, spacious and fresh. The restaurant cozy and the food tasty. The Honesty bar generously assorted and the drinks nice and cool. The swimming pool was beautiful. After 11pm in the evening it is quiet. Despite the heat, the Lodges were not too hot at night to sleep. Joost, Judith & Paula are nice, friendly people with heart for the business and happy to provide you with tips.
August. 2021
"Very pleasant, great location, good hosts, we had a very good time"
★★★★★
Spectacular place: super clean, organized and built with all amenities and top quality materials ; peace reigns supreme and children can go around as they wish… because everything is well fenced. The beds are as comfortable as the Ritz Carlton. There is also a washing machine and dryer. Top notch.The owners are very kind and professional people. We'll be back. Thank you.
June. 2021
"Great experience at Can Bora Lodges"
★★★★★
Great experience in the Can Bora Lodges!!
We just came back from wonderful stay with great hospitality by Judith and Joost.
We rented 3 lodges to celebrate the birthday and travel the area, and The lodges were more than expected and well-equipped. Judith and Joost helped us with all we needed, including the meals arrangements and the attractions in the area. Everything was just perfect!!
Sept. 2021
Can Bora is located near to the best spots in Girona and Costa Brava.
· 30′ to Girona
· 30′ to La Garrotxa
· 1h  to Costa Brava
· 1h to Barcelona